French Favourites
Ein Blog der Makeitup - The Agency
31. Mai 2019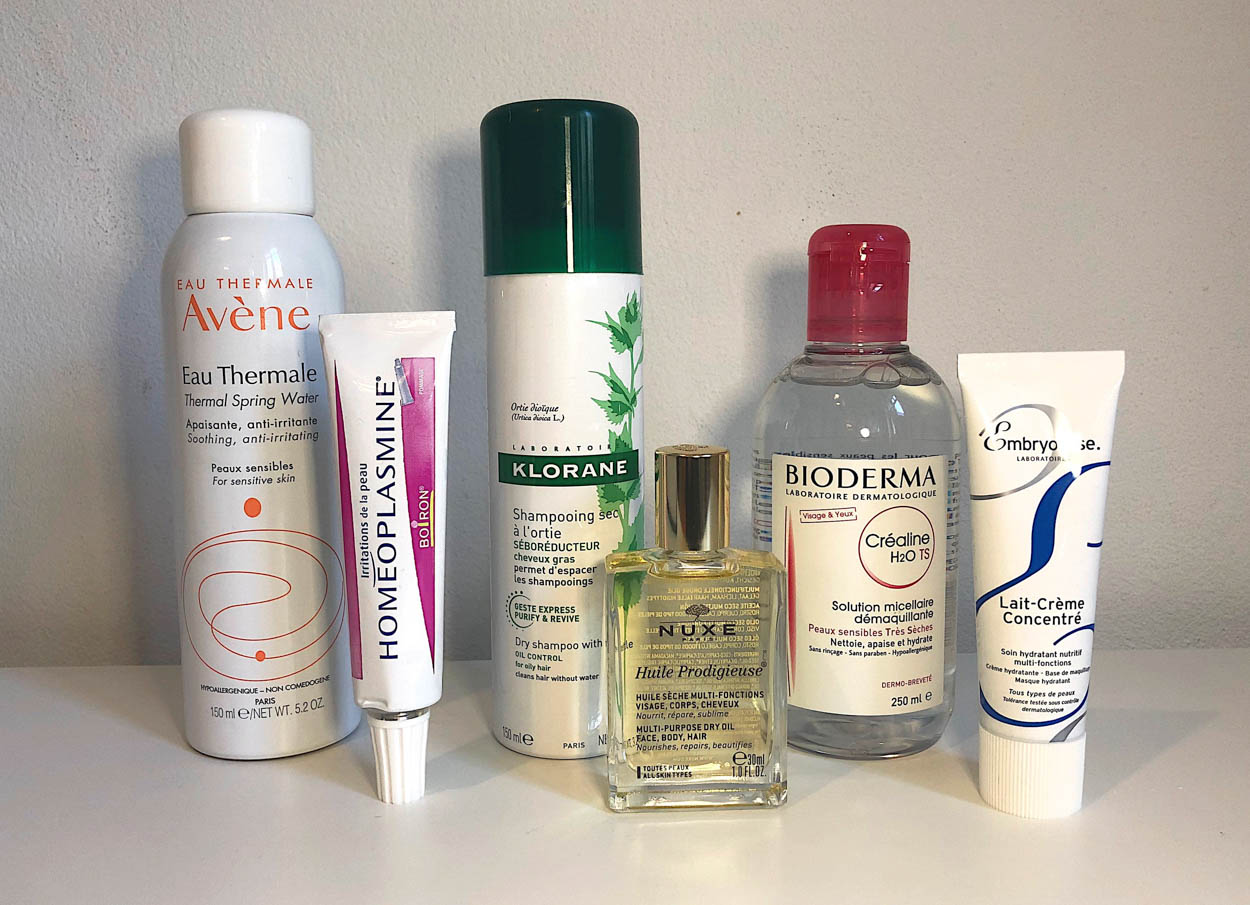 French girls are famous for their effortless style and cool girl attitude. But did you also know that their beauty routine has been a target of interest by beauty buffs around the world for many years? That effortless "I woke up like this" appearance might not be that effortless after all...



The French pharmacies have become beauty meccas for beauty editors from all over the world. On the shelves you find high quality skincare with reasonable pricing. Listed below are a few products that have reached cult status in the beauty world and that are often seen back stage at fashion shows or on photoshoots amongst the hair and makeup crew. Try them out for yourself and let us know what you think!





BIODERMA SENSIBIO H20 WATER

This product gently cleanses the face without disrupting the skins natural balance. It is suitable for all skin types and popular amongst people with sensitive skin. It soothes the skin and leaves it with a refreshed and pleasant feeling. You don't even have to rinse it off after use. It's gentle but effective and very sought-after – one bottle is sold every two seconds around the world.



AVÈNE THERMAL SPRING WATER

Loyal users call it "healing water". It's great for sensitive skin prone to outbreaks. It calms, heals and hydrates the skin. You can use it as a quick refresher on a hot day, after sports, before adding your day creme in the morning or after makeup as a setting spray. It's a great "pick me up" to always carry in your hand bag.



HOMEOPLASMINE

This little tube is a true life-saver. Enriched with plant extracts and Vaseline it hydrates dry skin, heals light burns and soothes skin irritations. You can also use it as a hydrating mask overnight for dry lips.



NUXE HUILE PRODIGIEUSE

This product is 98,1% natural with no preservatives, silicones or mineral oils. It's made out of 7 different plant oils, such as tsubaki oil, sweet almond oil, camellia oil, borage oil and macadamia oil to name a few. It smells divine and you can add it to your body, face and hair for added shine and a glowy, youthful appearance. It hydrates, softens and it has become a cult classic seen on every beauty bloggers shelf.



EMBRYOLISSE LAIT CREME CONCENTRÉ

This creme can be used for a variety of purposes. With ingrediencies such as shea butter, soya protein, aloe vera and bee wax it hydrates and soothes the skin. Use it as a makeup primer, a day creme or makeup remover or give it to your boyfriend to use as an after-shave.



KLORANE DRY SHAMPOO

This dry shampoo refreshes the hair, eliminates oil and dirt, creates volume adds beautiful texture. It's perfect for all hair types and gentle to sensitive scalps. It's extremely popular – one bottle is sold around the world every ten minutes.


Teilen
Ähnliche Beiträge
Kommentare
Kommentar verfassen